Discreet privacy
Private Suites & Villas
Inside the ancient manor house, elegant Private Suites have been created to offer a welcoming environment, a spectacular view of the hill where Cortona stands and discreet privacy.

The three bedrooms that made up each of the two floors of the Villa, are united in a single Private Suite of two bedrooms with services and a pleasant living room, also with bathroom, where you can relax with a good book, sipping a glass of our wines or asking for breakfast in your room.

Each of the two Private suites has their own private access: the one on the first floor through the external staircase, the one on the second floor with a private lift.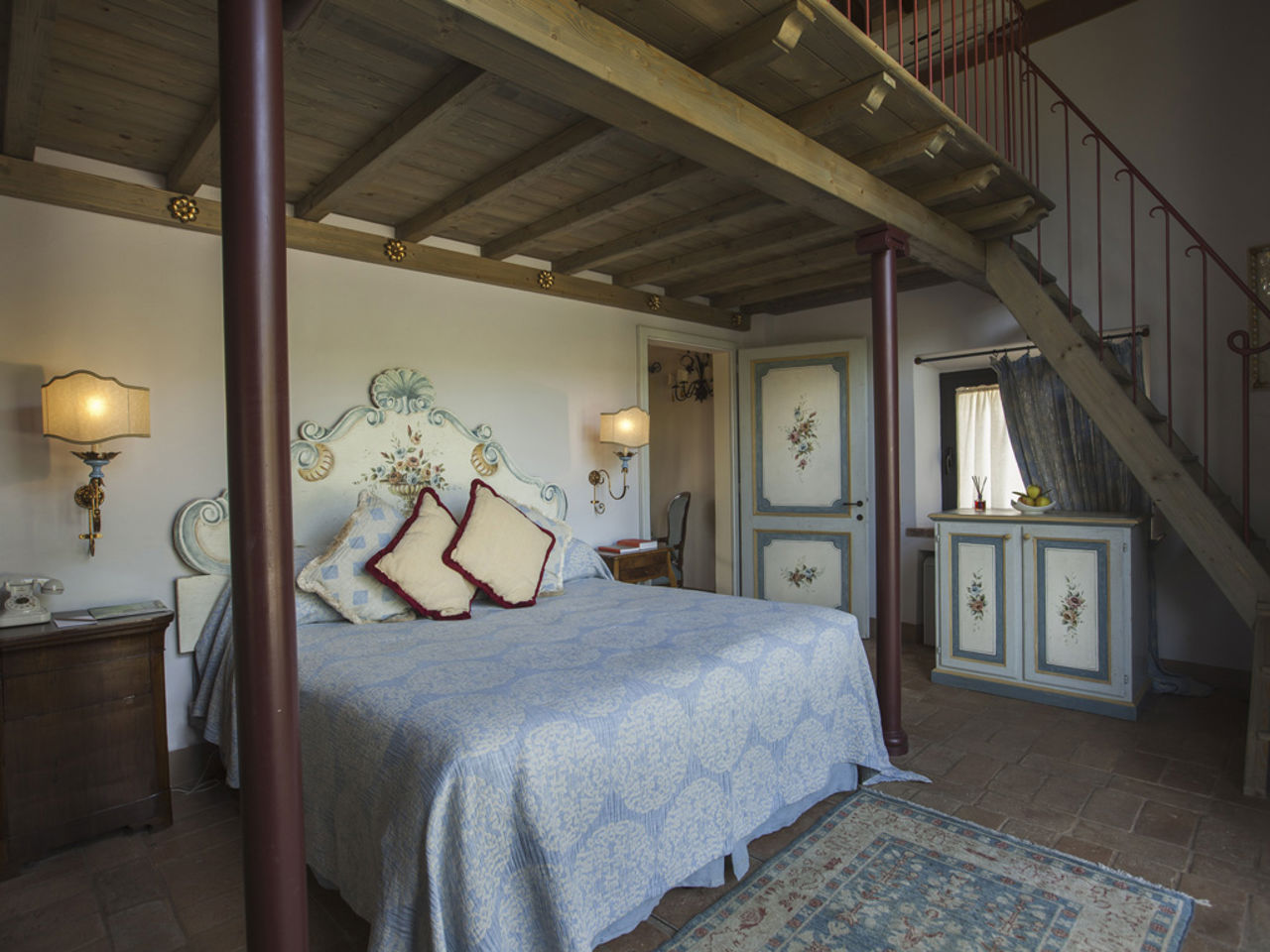 Private residence
Winery Master Suite
Find your heaven on earth, overlooking paradise… in our exclusive Winery Master Suite.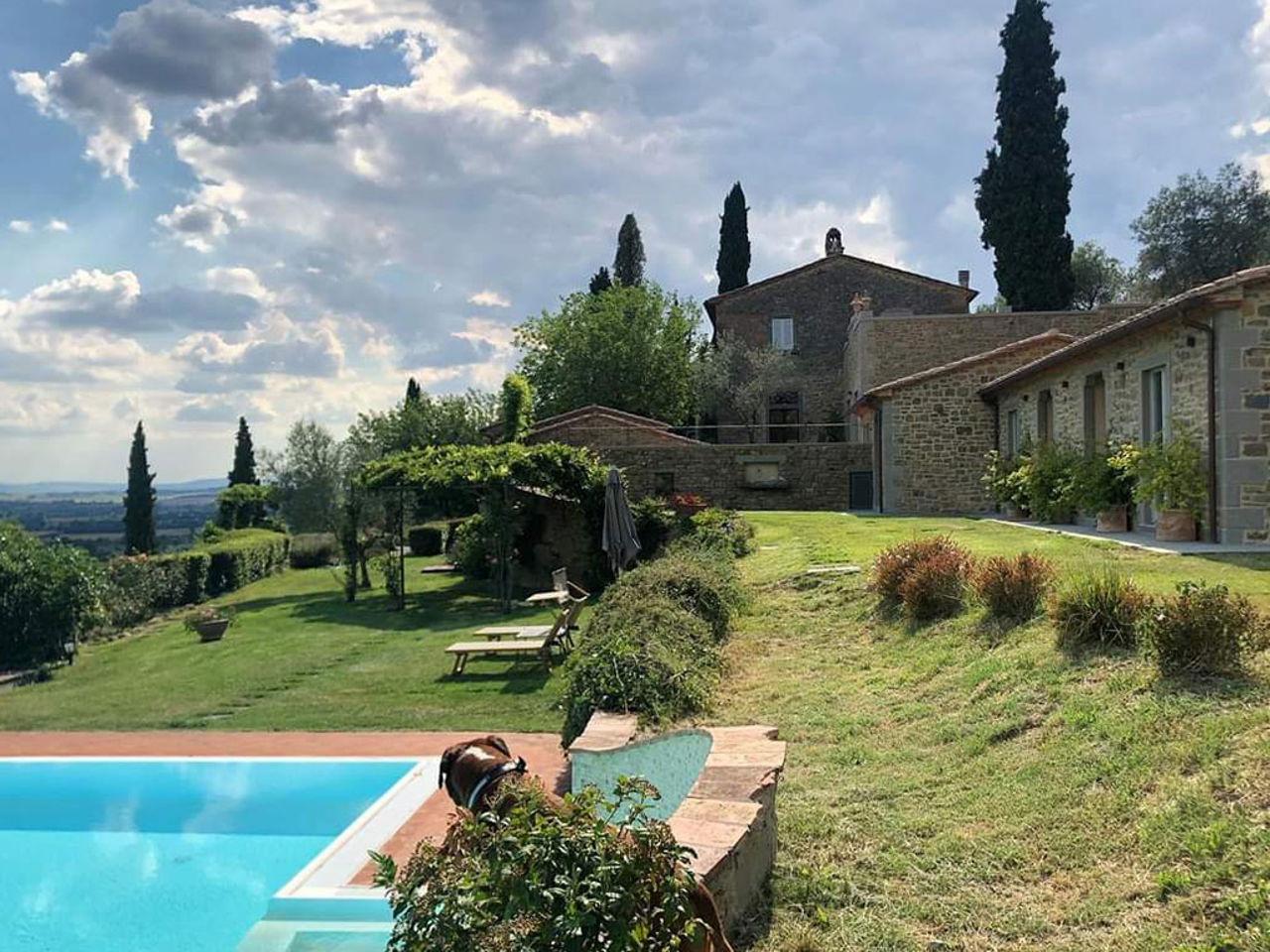 A delightful corner of Tuscany
Villa Borgo del Falco
Surrounded by vineyards and olive groves as far as the eye can see and immersed in a relaxing atmosphere, Villa Borgo del Falco is the ...